Crazy Horse 100-inch Engines
By Bandit, with photos by Prince Najar

You've been watching this sweepstakes bike come together for four episodes. A terrific chopper industry team was established to build you a one-off, world-class custom motorcycle. What could be better? Just fill out a coupon or subscribe to Cycle Source or Bandit's Cantina on Bikernet, and you could enjoy this puppy forever.
This segment will demonstrate again the level of quality craftsmanship and passion for our industry guiding this magnificent motorcycle project. We have some fun with these articles, but the level of talent and engineering directed at this motorcycle is impressive. Take for instance this Crazy horse engine from John White's factory in Kent, Washington.
A longterm passionate Indian fan, John is also a highly successful heavy construction equipment business owner. His main business is American Piledriving Equipment, the worlds largest provider of foundation construction equipment.
American Piledriving Equipment (APE) is the number one provider in research and development, production and sales of foundation construction equipment. APE has branch offices in Asia, Europe and every corner of the United States. But a big part of this man's heart has been devoted to keeping the Indian heritage alive. When the Gilroy Indian factory stumbled in 2005 he purchased the remaining bottle cap Indian engines from the defunct facility. He began to study and refine this sharp looking air-cooled 45-degree V-twin.
Crazy Horse Motorcycles LLC, based in Kent, Washington, is the manufacturer of the "V-Plus" V-Twin motorcycle engine. They are an OEM supplier of this engine to individuals and custom bike builders. Each engine is proudly made in America with American components. They are basically built around the Evo platform and will fit any Evo model. The only quirky aspect is the carburetor facing out the left side of the engine, which I like, and it creates no obstruction for the rider of any bike with fatbob tanks; otherwise it is a minor consideration. Any Evo exhaust system will fit the Crazy Horse format.
"Our goal is to provide a distinctive, powerful, and reliable V-Twin American made engine. By using superior grade components and craftsmanship, along with a generous warranty, we intend to be considered among the best engine manufacturers in the industry," said John White, the boss.
For the last several seasons the Crazy Horse team has been supplying engines to Paul Jr. on the Discovery Channel's American Choppers.
Paul Jr. Designs has recently teamed up with Microsoft to produce a unique configuration for Paul, a Trike! It is a very exciting design inspired by the new game, Gears of War. The bike features a Crazy Horse Motorcycle Bottlecap V-Plus engine, which Paul has been using for many of his more recent projects.
John secured the rights to build these unique engines, enhanced the oiling system, the cylinder cooling capabilities, and they even purchased Ramsden foundry castings, which are semi-permanent steel tooling, so even the cases are no-longer sand-casted. In fact, this 100-inch V-Plus addresses some of the problems when pushing the size of standard Evo engines, with heavier cases and barrel material for stronger head bolt connections, so this 100-inch configuration based around 3 5/8-inch bore and 4 ¼ stroke is built to last with 9.5:1 compression from Keith Black hypereutectic pistons.
The original Gilroy oil pump was an external bypass pump, which had a problem feeding excessive oil. Then they shifted to an internal bypass oiling system, which also failed. Crazy Horse ditched the old bypass pump and replaced it with a True Internal Bypass (TIB) oil pump. It reduced internal engine oil foaming and did away with all the old oiling issues.
This engine affords builders the use of any conventional Evo ignition system, including Compu-Fire, Crane Hi-4, or Daytona Twin-tec systems, you name it. The need to correct the carb mounting came up in a discussion in a dark alley behind Bandit's Cantina. There was a drunken vote for moving it to the conventional right-hand position, but I disagreed and have a lump over my left eye to prove it. I like the unique aspects of the left-hand carb, and the fact that it doesn't leave the left side bare. Plus, it's classic, goddammit. I'll fight for it again.
This is now a complete world-class unique 100-inch engine platform used by Paul Jr. on many of his projects, on Brass Balls Bobbers, and by custom builders over the globe. The components are all the finest available including JIMS sprocket shafts, and all the engines are assembled with JIMS special tools, as the lower end run-out is trued to .0001 tolerance. Can't get much better.

Someday there may be a Crazy Horse Motorcycle–hang on.
Crazy Horse Motorcycles "V-Plus 100" engine
All brand new components,
NOT A REBUILD
Durable and reliable
Hand assembled
True Internal Bypass oil pump (T.I.B.) superior to other "improved" pumps
Viewable timing marks
Premium aerospace quality gaskets and fasteners
Standard Big Twin mounting points, fits most frames with minimal fuss
Available either carbureted or fuel injected
Several styles of ignition triggers available including conventional cone-type
Optional Retro-Gray color scheme
Left side intake
In addition, the charging system is Evo-type alternator and single-phase or three-phase systems may be used.
Either a Mikuni 42mm or an S&S Super E carburetor can be installed. The latter requires removal of the rubber flange adapter and enlarging the two bolt holes.
Every Crazy Horse engine is test-run on their engine stand through several heat cycles, and checked for potential leaking problems. Gary and Julie received the Crazy Horse engine in a proprietary molded heavy plastic, high-security engine shipping case, perhaps the most secure engine shipping device I've ever seen. No worries.
There is one more positive aspect to John's devotion to the Indian legacy. He recently started a web site to support all Indian owners, called the Indian Legacy Riders.
The Indian Legacy Riders Group is made up of owners of all Indian motorcycles. Its primary goal is to support owners by providing an active and well-maintained online data base to locate parts, service, and to supply technical support for their motorcycles. Support is through this website and through the online forum, which is a free and open forum to all riders. In addition, Indian Legacy Riders organizes seminars and training through chapter branches strategically located through the United States. We also organize rides to support our favorite brand and the community.
Joining the Indian Legacy Riders is free. Once you register, you will receive a package that includes the official "Indian Legacy rider's patches." You will automatically become a member of the closest chapter to you. They encourage you to play an active role in your chapter. If you wish to be a member of a particular Indian Legacy Chapter then please free to do so.
This website constantly collects data on all Indian motorcycles. This data is then titled and posted in the appropriate section for the benefit of all riders. John welcomes any data you wish to contribute.
They welcome all riders of all brands of bikes. The online forum also serves as a way to provide help from one rider to another… When reading this John invites you to join him and request that should you have any information regarding parts, service, or technical support to please contribute for the betterment of all Indian motorcycle riders.
John strongly encourages all our members to report issues regarding safety. In addition, any advice or data that can help fellow riders will be titled and posted on this site so please feel free to email us with your thoughts and discoveries.
Any issues should be emailed to: IndianLegacyRiders@Gmail.com
If you would like to play a larger role on this website, such as monitoring or posting of new data please email to: IndianLegacyRiders@Gmail.com.
If you are in need of a manual for a Springfield, Gilroy, Kings Mountain or Polaris Indian Motorcycle, John may have it! Check out their partner website IndianLegacyRiders.com, under the manuals section and see if he has what you need.
Check the roller. In the next episode we will start the sheet metal fabrication process by cutting up a set of Biker's Choice fat bob tanks. You'll begin to see the true talents of the Kustoms Inc. fabricating and body work team. Hang on and don't forget to enter to win this puppy. The odds are terrific. Hell, you only go around once.
–Bandit
BIKERNET/CYCLE SOURCE BUILD SOURCES

Click on the XPress logo for a hot cup of Joe.
Xpress
http://mysmartcup.com/


Crazy Horse
http://www.crazyhorsemotorcycles.com/



Texas Bike Works
www.TexasBikeWorks.com


Kustoms Inc.
KustomsInc@hotmail.com


Chop Docs
www.Chopdocschoppers.com



3 Guyz
www.3Guyz.com

Accel
Accel-ignition.com


Fab Kevin
http://www.fabkevin.com/home.htm

Evil Engineering
www.evil-engineering.com




D&D Exhaust
http://www.danddexhaust.com/


Wire Plus
http://www.wire-plus.com/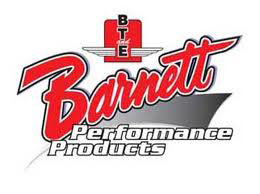 Barnett
Barnettclutches.com



Rocking K Custom Leathers
howard.knight@montana.com


>

Rivera Primo
www.RiveraPrimoInc.com


Spectro Oils
www.Spectro-oils.com


Bell
www.moto@rcn.com

Metzeler Tires
www.metzelermoto.com



Hawg Halters
www.HawgHalters.com
Handy Industries
www.HandyIndustries.com



Grip Ace
www.gripace.com



Biker's Choice
www.bikerschoice.com



Aeromach
www.aeromachmfg.com

STAGE 5 COATINGS
www.stage5coatings.com


Ride Wright Wheels
www.ridewrightwheels.com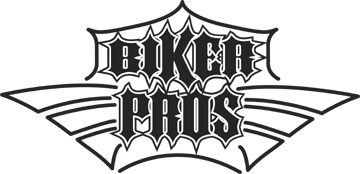 Biker Pros
www.BikerPros.com


Bare Knuckle Choppers
www.bareknucklechoppers.com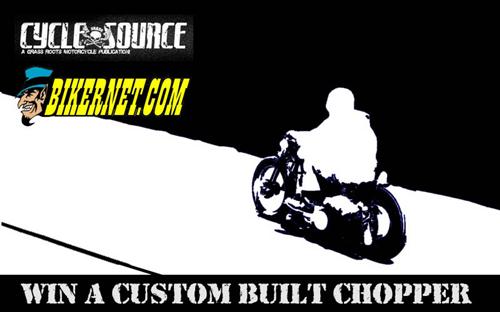 Click here to enter to win!