Gary Finishes a Handful of Welds and Heads to Sturgis
By Bandit with photos by the Kustoms Inc. team
This process is amazing. Not only are Gary Maurer, Kustoms Inc., and Julie, the lead builders, but they dragged this roller in various stages to over eight shows and events. It's actually set up at the Broken Spoke in Sturgis right this fuckin' minute.
When I interviewed Gary, while Jules whispered in his ear, they were just 100 miles outside of Sturgis and rolling in.
"It's 1250 miles from Grand Ledge, Minnesota, to the Badlands," Gary said. "Des Moines is the toughest, most congested area to scramble through."

The Sweeps bike, nearing completion, will be displayed at the Broken Spoke, the home port of Cycle Source, while Gary and his crew nail down tent stakes at the big rig RV park near the circle track. "We can look down over Main Street," Gary said, "and we're walking distance from anything happening in town."
The Bikernet/Cycle Source Sweeps build is flying along, and will be completed and offered up to a Bikernet, or Cycle Source reader at Las Vegas Bikefest, September 27-30. Hang on, join in, pitch in, sign up, do something even if it's wrong. We're burnin' daylight.

Is Gary pimping Fab Kevin's vert or sideways license plate mount?
The most amazing product featured this month during the build process at Kustoms Inc. was this Fab Kevin, axle-mounted, side-mounted vertical or horizontal license plate mount. With a couple of quick screws it can switch from vert to sideways. It's an amazing product notion from the master at Fab Kevin's, in Clinton Township, Michigan. The taillight is also Fab Kevin's.
This product is so well thought out. It's perfect for loading bikes and making additional clearance, for style, or to contend with legal restrictions. It's amazing, and simply bolts to any axle for quick angular adjustments and strength. Okay, so much for product hype. If you want one of these puppies, click here quickly: http://www.fabkevin.com/
With that out of the way, you might notice slight frame modifications. Gary needed additional space above the Rivera Transmission for Jule's hand made oil tank, so he removed the drop seat rails. He did a helluva job of adding beautiful flowing lines to his arched backbone, and then Julie added shapely gussets cut from a band saw. "That line of the frame should be shaped like a woman's body," Gary said, winking at Julie. He's always nervous about her growing metal fabrication prowess. "If she ever learns how to weld, I'm out of a job."
Gary used Fab Kevin forward control mounting kits, and demonstrated how he includes a thick washer, .090-inch, on the inside to form a spacer to allow him room to run a bead on the inside of the flame-cut Fab Kevin brackets.
"They didn't install control mounts at Texas Frame Works, because we didn't know our direction at that time," Gary said, and dodged an accident on the freeway as he rolled into the outskirts of Rapid City.

Gary cut the tubing to position the controls with the proper clearance. "I'm not so concerned about exact measurements from the center of the frame," Gary told me. "But I make sure the peg position is identical front to back and height."
Jules, the stunt-double for Ron. WTF?
This feature includes a shot of Julie grinding tank welds, which was a Ron Harris, Chop Docs assignment. In this case, she's acting as his stunt double. Chop Docs also volunteered to mold and paint this project, but Julie cut him some slack, since she would burn through half a day delivering parts to Ron, and wouldn't have them handy to perform more mock-up and tab manufacturing. Gary calls over to Ron's shack a couple of times a day, just to make sure he's working and not at the bar.
After Sturgis Gary will pressure-test the tanks for leaks; then seal them inside with Northern or 415 sealer.
We also discussed coping the end of the forward control tubing chunks so they mated to the frame for the perfect weld fit. "I use a bench grinder generally for notching tubing," Gary said. "I modified a grinding wheel, and can usually knock it out a joint faster on the grinder than with a $100 jig a joint."
He also suggested welding-store magnetic drill cutters, carbide cone-shaped tools, but they cost $170 for a bit, and can snap in a hot flash. Suddenly he was forced to maneuver around a downed deer in the number-two-lane on Interstate 90 about 40 miles east of Sturgis. More and more bikes flew around his rig as he rumbled through the pristine roaming South Dakota hillsides.
The left side of the frame required an extra bung for the kickstand, which beefed up the forward control mounting. Gary planned a gusset on the right side supporting the tubing.
The clean kickstand came from the Biker's Choice catalog.
Julie set up the Chop Docs seat pan with a Fab Kevin hinge. Ultimately, Gary flipped the hinge and notched the frame to lower and reposition the seat. Then I learned something mighty important from the master. I noticed the shot of him drilling a hole in one of the frame rails. "The frame needs welding vent holes," Gary said. "From time to time, if there is any oil inside a frame tube, pressure builds up, and can blow a hole in the tubing or in a weld."
I was aware of the venting concern, but never experienced it. Next, Julie piled old towels.
Good to see Julie smiling. Could you see the flash of a riding crop in the background?
"It's our secret oil tank mounting system," Jules said yanking the phone away from the driver. "Don't you know you're not supposed to drive and talk on cell phones?"
Thank god she took over the phone interview, as swerving, party-going bikers surrounded their rig as they neared town. Good news, Gardner-Westcott stepped up to supply stainless fasteners for the final assembly. "We used our oil tank mounting system to mount the oil bag," Jules said.
Their mounting brackets are massive ¼-inch triangular plates. She positioned two together in the front, and Gary tacked them into place. The Fab Kevin seat tabs come 3 inches in length, so they can be cut to fit any application.
As it turned out, Julie mounted two more of her tank tabs over the top of her hand-formed oil bag, forming a perfect base to weld the seat brackets for the seat shocks.
With all the elements in place, Gary kicked off a batch of TIG welding work, welding tabs in place and the oil tank.
Jules and Gary worked out just the perfect position for the Wire Plus ignition housing. "It must be positioned to clear the oil tank, the engine, and the shift linkage, but easy to reach for the rider. These all-in-one Wire Plus ignition switch systems give any builder a complete wiring system, including ignition switch, circuit breaker, starter relay, you name it, all in one compact, billet aluminum box.
"Watch out," Julie shouted and dropped the cell phone, while trying to warn Gary of an impending accident, or a topless party-broad running from the cops as they exited the freeway. They had reached motorcycle nirvana in the Badlands. I wasn't there, bummer.
Just make sure to sign up for this contest by subscribing to Cycle Source or Bandit's Cantina on Bikernet, or just fill out the form and duct any payment. We don't care. We just want someone cool to win this bike. It's going to be a masterpiece, any two-wheeled enthusiast will be proud of for decades to come.
–Bandit
He worked in the Fab Kevin axle adjusters, on the inside of the frame plates, because space provided, and may install dual axle adjusters on the stern.
BIKERNET/CYCLE SOURCE BUILD SOURCES

Click on the XPress logo for a hot cup of Joe.
Xpress
http://mysmartcup.com/


Crazy Horse
http://www.crazyhorsemotorcycles.com/



Texas Bike Works
www.TexasBikeWorks.com


Kustoms Inc.
KustomsInc@hotmail.com


Chop Docs
www.Chopdocschoppers.com



3 Guyz
www.3Guyz.com

Accel
Accel-ignition.com


Fab Kevin
http://www.fabkevin.com/home.htm

Evil Engineering
www.evil-engineering.com




D&D Exhaust
http://www.danddexhaust.com/


Wire Plus
http://www.wire-plus.com/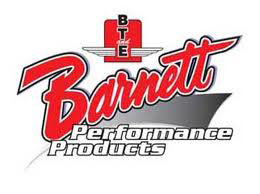 Barnett
Barnettclutches.com



Rocking K Custom Leathers
howard.knight@montana.com


>

Rivera Primo
www.RiveraPrimoInc.com


Spectro Oils
www.Spectro-oils.com


Bell
www.moto@rcn.com

Metzeler Tires
www.metzelermoto.com



Hawg Halters
www.HawgHalters.com
Handy Industries
www.HandyIndustries.com



Grip Ace
www.gripace.com



Biker's Choice
www.bikerschoice.com



Aeromach
www.aeromachmfg.com

STAGE 5 COATINGS
www.stage5coatings.com


Ride Wright Wheels
www.ridewrightwheels.com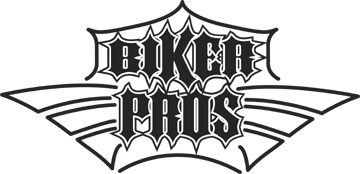 Biker Pros
www.BikerPros.com


Bare Knuckle Choppers
www.bareknucklechoppers.com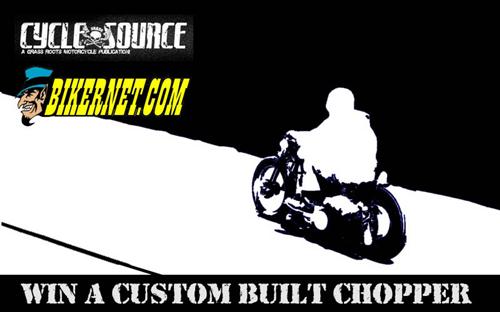 Click here to enter to win!