Learning Gas Tank Mods from the Mistress of Kustoms Inc.
By Bandit with photos by Jules


I've never had so much fun building a bike, and it's not for me. This one-off custom, art object, long-run bobber, chopper, will be awarded to either a Cycles Source subscriber or a Bandit's Cantina subscriber on Bikernet.com. There's always a growing buzz around building any bike.
The vibe could be associated to the deadline, like the run to Sturgis, or a Bonneville land speed record effort, or for many shops, it's a particular customer's dream project. In this case, Gary Maurer, and Jules, from Kustoms Inc., created the aura of the build.


Okay, it started with Prince Najar and spread to the Crazy Horse Engine Company, and Jason from Texas Frame Works. I can feel it anytime I speak with Gary at Kustoms Inc., or John White from Crazy Horse. John runs a massive construction equipment company, but when we discuss his bottle cap engines, he glows and gets pumped. Gary and Jules built hotrods for years. Much of their fabrication codes come from building record-breaking dragster. They still hold a 6.51 second record at 209 mph with a Larry Morgan 500 cubic- inch pro stock engine.
Kustoms Inc. is a talented team capable of almost anything mechanical, but it's their level of passion for the craft and every element of the build that's captivating. Take for instance, mounting these classic 3.5 gallon Biker's Choice re-popped tanks.
During the initial, design Gary planned the bike around classic H-D fatbobs, and bent the backbone of the frame to match the radius of the tank tops. "It's basically a 12mm or ½-inch roll to match these tanks," Gary said. "The tanks are almost flat at one point, but we work around them."
With a ring roller/radius machine containing two dies on the bottom and one on top, he pushed the 1 3/4-inch tubing down 1mm at a time, forming the radius. He rolled the backbone slightly and then compared it to the tank, and rolled it some more. If his tubing length was long enough, it would form a 20-foot diameter circle.
He selected 3.5-gallon tanks since, the exposed frame backbone spreads the tanks and gives them the appearance of larger 5-gallon tanks. "Five gallon tanks would be too large," Gary said. "During the mounting process, we level out the 3.5-gallon gas caps, eliminating the droopy look, so they appear similar to 5-gallon tanks when finished."
This shot shows the brazed vent leads. Gary plugs the rear one, and runs the other, with a T to the other tank.
Gary constantly keeps ride-ability in mind; consequently, he vents his tanks with a tee between the tanks, which he runs near the neck to be above the tanks. "The caps don't always do the trick," Gary said, "and once in a while can cause a vapor-lock."
Then Julie went to work fabricating cosmetic caps to cover the indents in the front of the tanks, the speedo portion of the tank, and the stern indents. Each chunk of metal is bent 90 degrees in the metal break. Then she uses another tool to stretch and shrink each piece until it fits the contour of the tanks perfectly.
This shot shows the speedo indent in the top of the tank and the seat pivot indent at the rear.
Gary started to chuckle was we talked about the classic tanks. "I've never run across a set of fatbobs that matched. One is always slightly longer than the other." Julie attempted to make up for the difference when she formed the caps at the rear of the tanks.
With each cosmetic cap fabbed and tacked into place, Gary goes to work mounting the tanks using his tab kit, duct tape and wooden slivers. "If we TIG-welded and ground the caps you couldn't tell where they were from photographs." First he welded two front/upper mounting bungs to the frame, and then positioned the tanks with duct tape and wood wedges to fine-tune positioning. With the tanks in a perfect location, Gary tack welded the ¼-inch thick Kustoms Inc. tab kit elements in place, and then moved to the lower front tabs.
"I usually afford a 3/16-inch gap when it comes to rubber mounting components," Gary said. "Since the tanks don't generally match, we use this bottom mount to correct any oddball positioning. The J-tab might not be perfectly centered in the frame, but the tanks will be positioned exactly right."
Left, Gary Maurer, Kustoms Inc. and Ron Harris, another team member from Chop Docs.
Here's a quick indication of Gary's involvement in this project. He has loaded this puppy and displayed it at seven shows around the country so far, next being Mountainfest in West Virginia, July 28, then off to Sturgis. The bike can be seen at the Chop-in Block at the Broken Spoke Campground all week. Come out and sign up to win. Also the bike will be displayed at the Cycle Source Chopper Show on Friday, August 10th. Okay, so this bottom J-hook mounting arm also acts to spread the tanks slightly, so the caps stop drooping.
The final tabs run off the back of the tanks and replace the stock tabs. "I make our tabs as heavy as I can," Gary said. "I would much rather replace a five-buck rubber insert every five years, than a $1,000 paint job and a cheap tab."
Here's the stock tank, and below are the mods in place.
The final bike building code of the west lesson blossomed from Gary's rule regarding mounting anything. "I never force anything," Gary said. "Every part fastener should finger-spin into place and set as if in a natural state, no stress."
Next issue, Gary will modify a Bare Knuckles rear fender, and we will see the spinning process. Then Julie will mount her handmade oil tank, right after Gary modifies Jason's frame for proper spacing.
This shot shows nothing except Jules beautiful brunette hair. Amazing.
In the meantime, make sure to put your info into the hat for a definite chance to win this one-off, hand-built custom motorcycle by some of the masters in the industry. This is an opportunity like no other. The award ceremony takes place this summer at Las Vegas Bikefest, and no, you don't need to be in Vegas to receive your prize. Just step up and subscribe to Cycle Source, or Bandit's Cantina on Bikernet. You help support our efforts and receive a shot at a world-class motorcycle in the process.
–Bandit
Crazy Horse Motorcycles "V-Plus 100" engine
All brand new components,
NOT A REBUILD
Durable and reliable
Hand assembled
True Internal Bypass oil pump (T.I.B.) superior to other "improved" pumps
Viewable timing marks
Premium aerospace quality gaskets and fasteners
Standard Big Twin mounting points, fits most frames with minimal fuss
Available either carbureted or fuel injected
Several styles of ignition triggers available including conventional cone-type
Optional Retro-Gray color scheme
Left side intake
In addition, the charging system is Evo-type alternator and single-phase or three-phase systems may be used.
Either a Mikuni 42mm or an S&S Super E carburetor can be installed. The latter requires removal of the rubber flange adapter and enlarging the two bolt holes.
Every Crazy Horse engine is test-run on their engine stand through several heat cycles, and checked for potential leaking problems. Gary and Julie received the Crazy Horse engine in a proprietary molded heavy plastic, high-security engine shipping case, perhaps the most secure engine shipping device I've ever seen. No worries.
There is one more positive aspect to John's devotion to the Indian legacy. He recently started a web site to support all Indian owners, called the Indian Legacy Riders.
The Indian Legacy Riders Group is made up of owners of all Indian motorcycles. Its primary goal is to support owners by providing an active and well-maintained online data base to locate parts, service, and to supply technical support for their motorcycles. Support is through this website and through the online forum, which is a free and open forum to all riders. In addition, Indian Legacy Riders organizes seminars and training through chapter branches strategically located through the United States. We also organize rides to support our favorite brand and the community.
Joining the Indian Legacy Riders is free. Once you register, you will receive a package that includes the official "Indian Legacy rider's patches." You will automatically become a member of the closest chapter to you. They encourage you to play an active role in your chapter. If you wish to be a member of a particular Indian Legacy Chapter then please free to do so.
This website constantly collects data on all Indian motorcycles. This data is then titled and posted in the appropriate section for the benefit of all riders. John welcomes any data you wish to contribute.
They welcome all riders of all brands of bikes. The online forum also serves as a way to provide help from one rider to another… When reading this John invites you to join him and request that should you have any information regarding parts, service, or technical support to please contribute for the betterment of all Indian motorcycle riders.
John strongly encourages all our members to report issues regarding safety. In addition, any advice or data that can help fellow riders will be titled and posted on this site so please feel free to email us with your thoughts and discoveries.
Any issues should be emailed to: IndianLegacyRiders@Gmail.com
If you would like to play a larger role on this website, such as monitoring or posting of new data please email to: IndianLegacyRiders@Gmail.com.
If you are in need of a manual for a Springfield, Gilroy, Kings Mountain or Polaris Indian Motorcycle, John may have it! Check out their partner website IndianLegacyRiders.com, under the manuals section and see if he has what you need.
Check the roller. In the next episode we will start the sheet metal fabrication process by cutting up a set of Biker's Choice fat bob tanks. You'll begin to see the true talents of the Kustoms Inc. fabricating and body work team. Hang on and don't forget to enter to win this puppy. The odds are terrific. Hell, you only go around once.
–Bandit
BIKERNET/CYCLE SOURCE BUILD SOURCES

Click on the XPress logo for a hot cup of Joe.
Xpress
http://mysmartcup.com/


Crazy Horse
http://www.crazyhorsemotorcycles.com/



Texas Bike Works
www.TexasBikeWorks.com


Kustoms Inc.
KustomsInc@hotmail.com


Chop Docs
www.Chopdocschoppers.com



3 Guyz
www.3Guyz.com

Accel
Accel-ignition.com


Fab Kevin
http://www.fabkevin.com/home.htm

Evil Engineering
www.evil-engineering.com




D&D Exhaust
http://www.danddexhaust.com/


Wire Plus
http://www.wire-plus.com/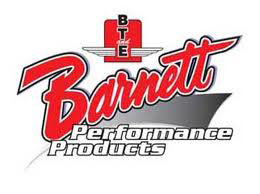 Barnett
Barnettclutches.com



Rocking K Custom Leathers
howard.knight@montana.com


>

Rivera Primo
www.RiveraPrimoInc.com


Spectro Oils
www.Spectro-oils.com


Bell
www.moto@rcn.com

Metzeler Tires
www.metzelermoto.com



Hawg Halters
www.HawgHalters.com
Handy Industries
www.HandyIndustries.com



Grip Ace
www.gripace.com



Biker's Choice
www.bikerschoice.com



Aeromach
www.aeromachmfg.com

STAGE 5 COATINGS
www.stage5coatings.com


Ride Wright Wheels
www.ridewrightwheels.com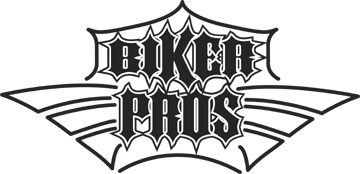 Biker Pros
www.BikerPros.com


Bare Knuckle Choppers
www.bareknucklechoppers.com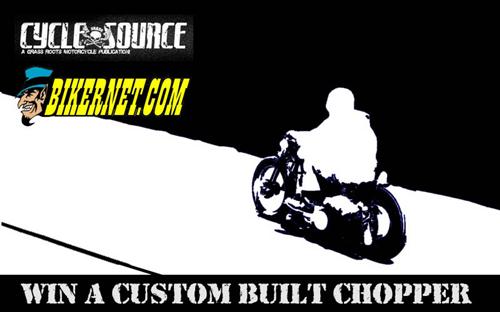 Click here to enter to win!