Final Manufacturing as It Hauls Ass to Paint
By Bandit with photos by Jules and Ron Harris secret associate
Hang on. We are two weeks away from running out to Vegas for Bikefest and pulling the winner of this most magnificent custom motorcycle, specifically built for Bikernet and Cycle Source fans, readers, and subscribers. You need to sign up, if you haven't, or come to the Cashman Center in Vegas to grab a card and sign up for the drawing.
You don't need to be on site to win. After Bikefest, the scooter will return to Kustoms Inc. near Detroit, for final tuning and break-in before being shipped to the winner.
So here's the update in a flash, after Bonneville, and heading smack dab against a Cycle Source Deadline. "I'm way behind," said Chris Callen, the esteemed Editor da Emperor, in Chief, in Charge, in Trouble.
This year has turned into the scrambling year. We are scrambling to finish projects; builders are scrambling to finish bikes. Chris scrambles every month to finish a magazine. It's bananas.

The bike was displayed in Sturgis at the Broken Spoke. Then it returned to Grand Ledge, Michigan, down the street from Ron Finch, for final manufacturing and paint by the master of Chop Docs, Ron Harris, but let's finish the pieces first.

"I kill batteries no matter what I do," Gary Maurer said as we started to discuss the battery box. "When I carefully rubber-mount the bastards, they vibrated enough to rip the battery cables to shreds." So now he puts a small rubber lining under the battery and bolts the unit down hard with Jules-made steel battery straps. He is now using Brail and Ballistic batteries with some luck. This is where I started to learn more manufacturing processes from Gary and Jules, again.

It's interesting. I don't consider myself a builder, and when I work with someone with the manufacturing knowledge of the Kustoms Inc. team, I know I'm just an enthusiast, not anywhere near a pro builder. This story contains a couple of fine examples of their expertise. The battery straps are easily bent after marking the position for the bend on the top corner edge of the battery. Jules made the hand bend with a solid bar of steel, and then noted the amount of metal used in the radius and worked it into the formula for the next bend so the strap fit the battery perfectly.

"There is a mathematical formula for this process," Gary said. "You need to add or subtract material from the next bend, but we bend one side and then adjust the other."
I also noted how perfectly the fender edge fit the line of the tire, since most fenders do not align with the tire radius. "We often scribe the radius of the tire on the fender and cut it to match perfectly," Gary said.

He uses thick welder ground cable stock taped to the fender to give him the proper fender clearance. "Sometimes we use chunks of busted rear drive belts," Gary said. "Sometimes, if need be, we can double the belt, or mesh the teeth for a slightly larger space."
They break the chain to be as close to the center of the adjustment path as possible, with the engine, primary and transmission in place. Then they adjust the chain to be bowstring tight, and then they tape the spacing material to the tire and start mounting the fender.
This Bare Knuckles fender was bobbed and channeled on both sides by Jules. She often cuts with a plasma cutter, and then works the edge with Matabo grinder with flap wheels. Bare Knuckle fenders are made with solid, thick spun steel. They are as strong as a battleship hull and easy to work with. "Our plasma was toast," Gary said, "so she used a high-speed cut-off wheel, then the Matabo and flap wheels.

I like the exhaust system he built with D&D components and a carbon fiber muffler. I asked how he held the components accurately together for tacking. "I start generally, but not always, with the muffler in place and move forward," Gary said. "I hold the chunks in place with three fingers and tack them." If his weld pulls away from the joint, he adds a small ball of rod to one piece, then holds them together, and heats the ball until it flows to the other tubing piece.
Note how Jules fashioned the lower fender mount to the frame so it acted as a battery strap mount and fender mount.
Then Gary built the sissy bar by hand-bending the steel rod. He machined each chunk of bar stock for the frame rails, and drilled them ½-inch so the rail would simply insert into the welded boss. Then he drilled and tapped them for setscrews. On the top, he welded a machined bung to the bar, and a drilled and tapped the bung to the fender, so the fastener simply slips through the sissy bar tab and screws into the solid bung on the fender.

With all the components tested and brushed with flapper wheels, Ron Finch stopped by and picked up the components for the trip to Ron Harris, a third generation paint and body shop guy. "I couldn't touch a paint gun until I could bump a fender," Ron said of his granddad. Back in the day, bodywork was hammered and filled with brazing and lead.
"My dad called Bondo Chinese lead," Ron said. Then he ran down the Chop Docs custom paint process. From the photos, paintwork slides along like ironing an old pair of Levis (who the hell does that anymore?), but any top-notch painter has the talents of a concert violinist. It may look easy, but there's a refined eye and level of perfection that turns any steel surface into a perfectly smooth piece of art.

As soon as Ron Finch dropped off the components and peeled out, Ron Harris cleaned the welds with a cookie wheel, and then scuffed all the surfaces with 80-grit for a world-class bonded protective coating. Initially, paint was used solely to protect a surface. Now it protects and adds the final illustrious finish.

Then he coated all the sheet metal surfaces with a filler Bondo skin coat and block-sanded the surfaces. This is where perfection and talent come into play. I've been there. I couldn't Bondo a baby moon hubcap and make it look like new. There's an eye for sanding just the right level of Bondo to capture the perfect slick surface.

He followed the Bondo coating with a skim coat of putty to capture imperfections, and then tested his eyes with various levels of Emory paper from 80-grit, to 150, to 320, so he can minimize his primer usage.

"I've been working with Stage 5 Coatings for two years," Ron said.
SIDEBAR:
Stage 5 Coatings was established in 2008 and is the newest and one of the fastest growing coatings suppliers in the United States. We are committed to selling jobber direct and establishing an exclusive territory for anyone that carries our lines. We strive to offer the best values available in the market. We are a small company that is personal and ethical. We build a personal working relationship with every customer, whether they are our largest or smallest. We believe when a customer buys from us, a partnership is formed, and is not just another customer. We have the industry experience to put ourselves in your shoes and understand the everyday struggles in the body shop business. From us to the jobber to manufacturing, we have the personal hands-on experience in all areas of the aftermarket coatings industry.

Ron is working with Ken Dudley on a line of Chop Docs candies. After he primed all the surfaces, he used a black spray bomb dusting to cause imperfections to surface. After any pits or surface maladies were dealt with, he water-sanded everything with 400 grit wet and dry, and then hand-sanded with 600 grit and finished off with Scotchbrite.

With the components hung in a booth, he primed them with two coats of sealer, and then hit them with the silver base coat and inner clear before taping off for the black pearl inlay. Then everything was cleared again and sanded with 600-grit.

This was Ron's first attempt with green variegated leaf* using Mona Lisa glue to attach it to the paint surface. "It's like a very thin, watered-down Elmer's glue," Ron said. "The leaf is so thin, it's like dust in your hands."
Once the leaf was glued into place and the area cleaned with a cotton ball or a brush, Ron hit it with another coat of inner clear, which locks the base down and leaves sort of a satin surface to adhere any art to, such as pin striping by John Harrow, who used a one-shot enamel sign paint called Kansas City Teal.
Now for the final six layers of gloss clear coats and 1500 grit wet sanding, followed by 3000 grit with water, and then buffing with polishing compound, finishing glaze, and spit shine. It's Saturday, and by Monday, all the elements will be returned to Gary and Jules and Kustoms Inc. for final assembly. Ron volunteered to help. Unfortunately, he's 140 miles away, but he drove out and spent all day, Sunday, helping with assembly. "It's 80 percent there," Ron said on his way home.
Speaking of volunteer efforts, this has been an amazing build with efforts from a variety of sources, all to create a bike we are giving away. No one made a dime off this puppy. It's all American-made, and the whole gang pulled together to offer Bikernet and Cycle Source readers a shot at a world-class custom motorcycle—thanks. Chance of a lifetime, goddammit.

Variegated Leaf
Variegated leaf is a metal leaf composed of a metal base, such as pure copper leaf or imitation gold leaf that has been treated chemically to create color patterns. These leaves have been heat treated to create metamorphic random patterns of intense color.
-Bandit
BIKERNET/CYCLE SOURCE BUILD SOURCES

Click on the XPress logo for a hot cup of Joe.
Xpress
http://mysmartcup.com/


Crazy Horse
http://www.crazyhorsemotorcycles.com/



Texas Bike Works
www.TexasBikeWorks.com


Kustoms Inc.
KustomsInc@hotmail.com


Chop Docs
www.Chopdocschoppers.com



3 Guyz
www.3Guyz.com

Accel
Accel-ignition.com


Fab Kevin
http://www.fabkevin.com/home.htm

Evil Engineering
www.evil-engineering.com




D&D Exhaust
http://www.danddexhaust.com/


Wire Plus
http://www.wire-plus.com/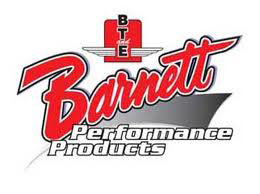 Barnett
Barnettclutches.com



Rocking K Custom Leathers
howard.knight@montana.com


>

Rivera Primo
www.RiveraPrimoInc.com


Spectro Oils
www.Spectro-oils.com


Bell
www.moto@rcn.com

Metzeler Tires
www.metzelermoto.com



Hawg Halters
www.HawgHalters.com
Handy Industries
www.HandyIndustries.com



Grip Ace
www.gripace.com



Biker's Choice
www.bikerschoice.com



Aeromach
www.aeromachmfg.com

STAGE 5 COATINGS
www.stage5coatings.com


Ride Wright Wheels
www.ridewrightwheels.com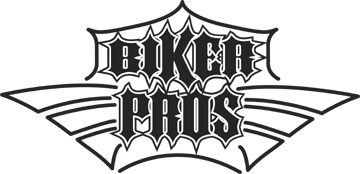 Biker Pros
www.BikerPros.com


Bare Knuckle Choppers
www.bareknucklechoppers.com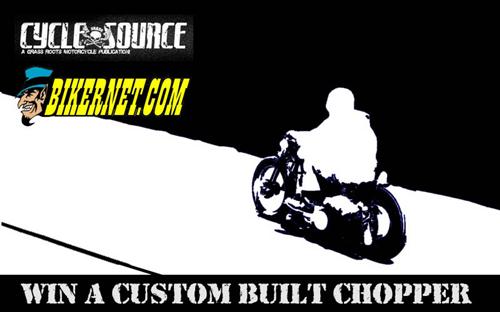 Click here to enter to win!